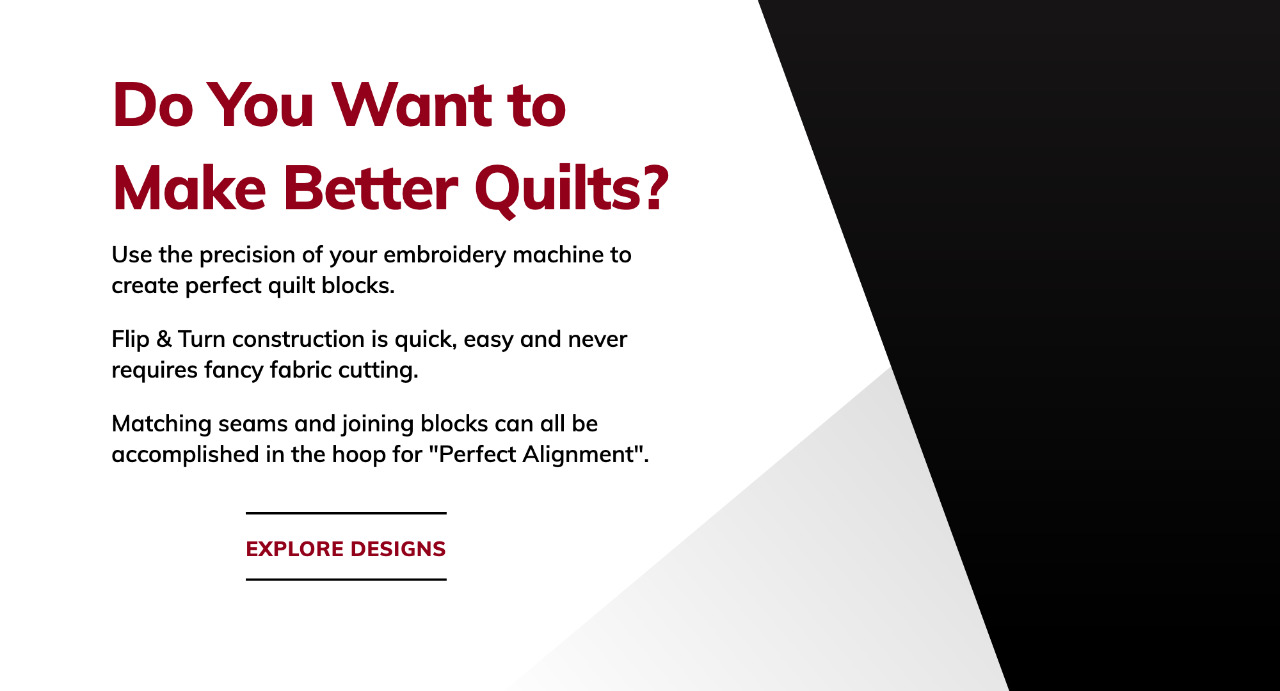 Matching seams and joining blocks can all be accomplished in the hoop for "Perfect Alignment".
Flip & Turn construction is quick, easy and never requires fancy fabric cutting.
Use the precision of your embroidery machine to
create perfect quilt blocks.
Do You Want to
Make Better Quilts?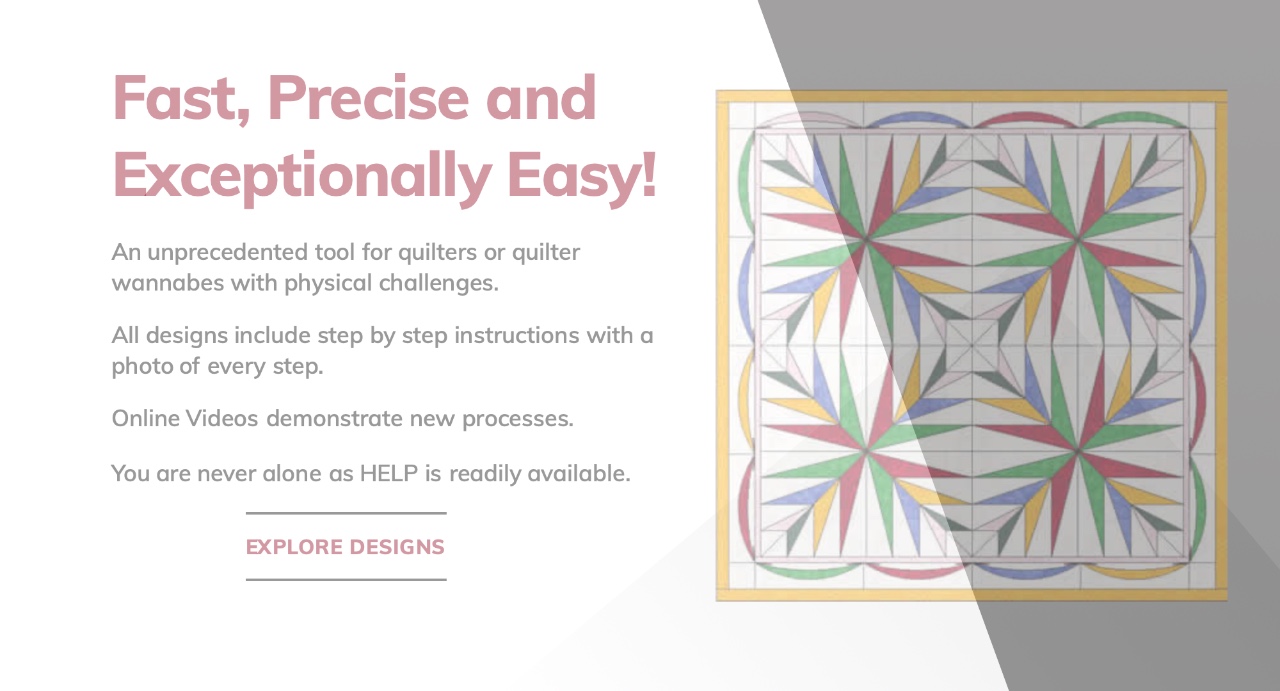 You are never alone as HELP is readily available.
All designs include step by step instructions with a photo of every step.
Online Videos demonstrate new processes.
An unprecedented tool for quilters and quilter wannabes with physical challenges.
Fast, Precise and
Exceptionally Easy!