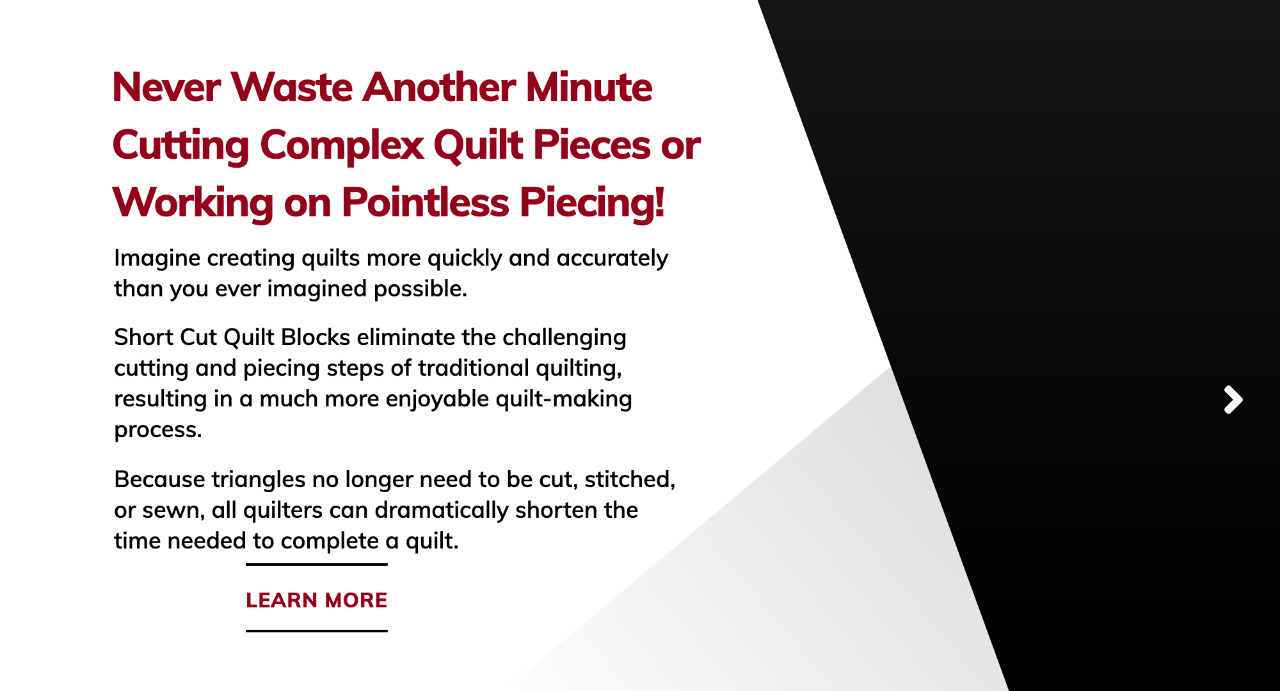 Because triangles no longer need to be cut, stitched, or sewn, all quilters can dramatically shorten the time needed to complete a quilt.
Short Cut Quilt Blocks eliminate the challenging cutting and piecing steps of traditional quilting, resulting in a much more enjoyable quilt-making process.
Imagine creating quilts more quickly and accurately than you ever imagined possible.
Never Waste Another Minute
Cutting Complex Quilt Pieces or
Working on Pointless Piecing!
*Patent Pending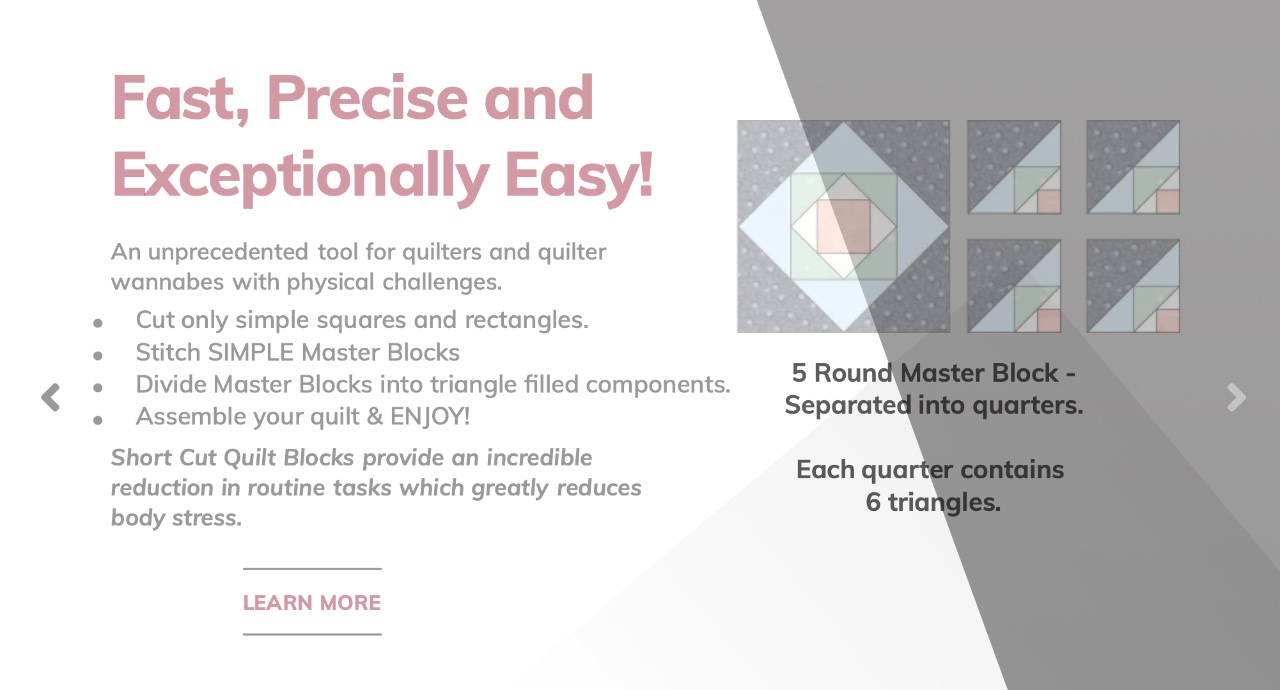 Short Cut Quilt Blocks provide an incredible reduction in routine tasks which greatly reduces body stress.
An unprecedented tool for quilters and quilter wannabes with physical challenges.
Fast, Precise and
Exceptionally Easy!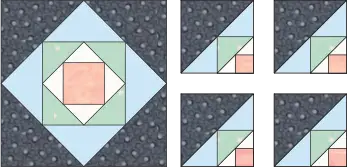 5 Round Master Block -
Separated into quarters.

Each quarter
contains 6 triangles.
Cut only simple squares and rectangles.

Stitch SIMPLE Master Blocks

Divide Master Blocks into triangle filled components.

Assemble your quilt & ENJOY!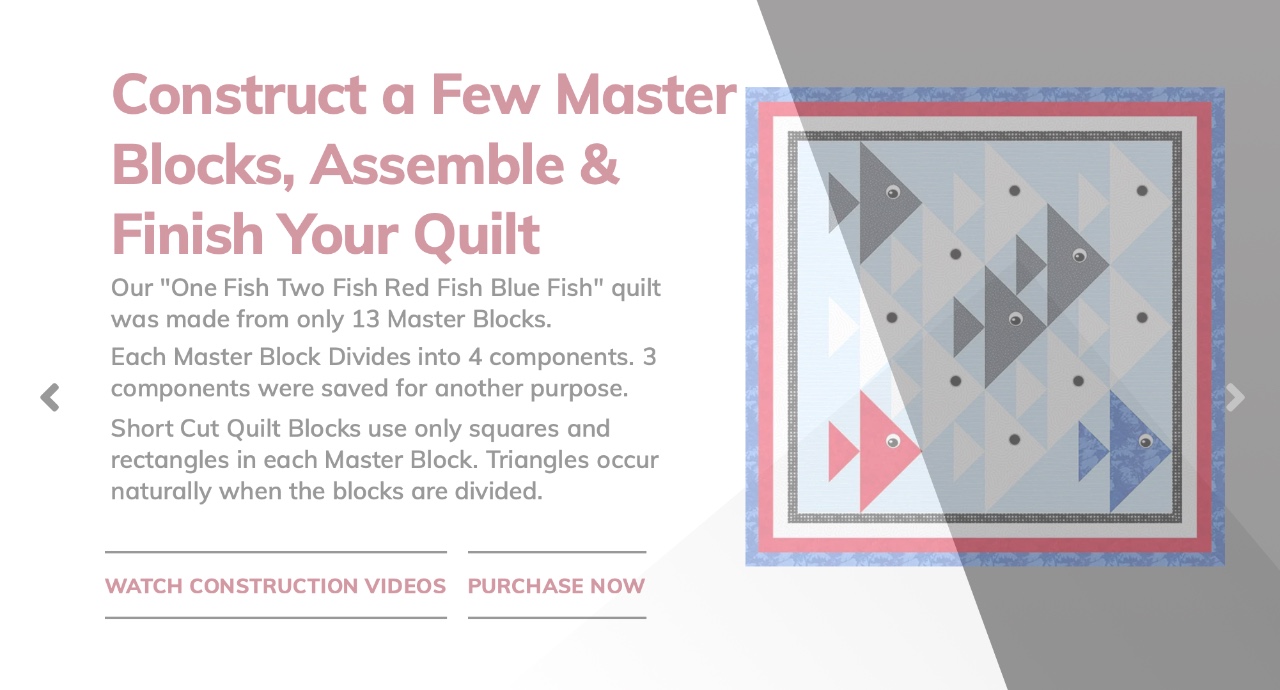 Short Cut Quilt Blocks use only squares and rectangles make Master Blocks. Triangles occur naturally when the blocks are divided.
Each Master Block was divided into 4 components to make a total of 16 fish. Each fish contains 5 triangles. 3 fish (components) were saved for a future project.
Our "One Fish Two Fish Red Fish Blue Fish" quilt was made from only 4 Master Blocks.
Construct a Few Master
Blocks, Assemble &
Finish Your Quilt